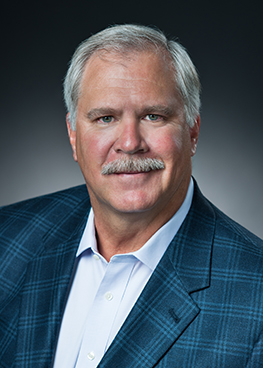 Thomas Nickoloff
Board Chair
Thomas R. Nickoloff, Trustee – Mr. Nickoloff and his wife Brenda founded the Nickoloff Family Foundation in 2017 with the mission of "Promoting Excellence in Educational Outcomes,"primarily focused in New Mexico. It is the Nickoloff's core belief that a quality education provides a gateway to personal fulfillment, achievement, self-respect and rewarding work, for the betterment of the individual, families and society. Building stronger individuals, families and community is central to the Foundation mission of funding and "Promoting Excellence in Educational Outcomes."
Mr. Nickoloff is Co-Founder and Managing Director of BlueStone Venture Partners, LLC, with offices in Santa Fe, New Mexico and Tucson, Arizona. Mr. Nickoloff has many years of private investment experience. Prior to BlueStone, Mr. Nickoloff founded Camino Real Capital Partners, LLC ("CRCP"), a successful family office and venture capital company focused on investments in health innovation, advanced materials and applied technologies and headquartered in Santa Fe, New Mexico.
Mr. Nickoloff is also the founder, or co-founder of several active oil & gas related entities, including: TRNCO Petroleum Corporation, a Geophysical Project Management company, based in Midland, Texas where Mr. Nickoloff serves as President and Chief Geophysicist, Estancia Oil and Gas, LP, an upstream exploration and production company, with offices in Midland and Austin, Texas, and Black Dog Holdings and Management, LP.
Mr. Nickoloff holds a Bachelor of Science Degree in Geophysical Engineering from Colorado School of Mines and has served in both elected and appointed public office. Nickoloff is deeply committed to his New Mexico community, serving on the Board of Directors of numerous non-profit organizations – most recently NDI New Mexico and Big Brothers Big Sisters, Mountain Region in Santa Fe.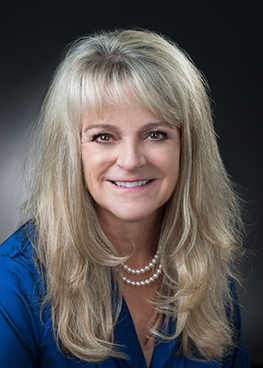 Brenda Nickoloff
Board Member
Ms. Nickoloff joined her husband Tom in helping establish the Nickoloff Family Foundation in 2017 with a vision of promoting access to successful educational programming. As a mother, Brenda observed how great teachers and thoughtful, proven educational programming could change children's lives. Her hope is that all children have access to these opportunities.
Brenda provides administrative and support services to the Foundation, in addition to serving as a member of the Advisory Board. Prior to joining the Foundation, Brenda managed several homeowner's associations where she worked closely with board members and facilitated policy implementation, compliance, management and oversight.
Brenda holds a Bachelor of Science Degree in Management from Purdue University. Over the years she has been an active member in her community and has served on numerous boards and committees.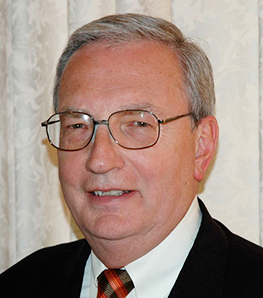 John Berndt
Board Member
Mr. Berndt is a retired corporate executive whose career in telecommunications was spent primarily with AT&T, and then with shorter stints with the Fluor Corporation and the Sprint Corporation. That career included leadership roles in a wide variety of functional areas, including substantial international experience and the CEO/President position for major business units. During his career, and subsequent to stepping down as an active executive, he served on the statutory and/or advisory boards of a range of for-profit and not-for-profit organizations, primarily in the telecommunications, technology and education sectors. The latter was focused in the higher education area, including board positions at the University of Wisconsin – Madison, the Fuqua School of Business at Duke University and the Thunderbird School of Global Management in Phoenix, Arizona. He also served on the Trade in Services Advisory Board to the US Trade Representative in the US Department of Commerce.
Mr. Berndt holds a Bachelor of Science degree in Electrical Engineering from the University of Wisconsin – Madison, supplemented by graduate studies in business management at Pace University in New York City and the University of Wisconsin – Milwaukee. He is a member of the Council on Foreign Relations and the National Association of Corporate Directors. John and his wife Jean have four grown children and nine grandchildren, and split their time between homes in Scottsdale, Arizona and Santa Fe, New Mexico, where he currently serves as a director for NDI New Mexico.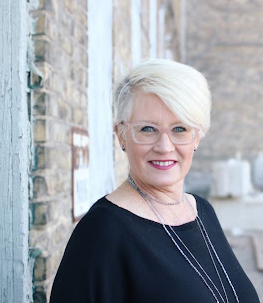 Susan Lambert
Board Member
Susan Lambert is the Chief Academic Officer, Elementary Humanities at Amplify and the host of Science of Reading: The Podcast.
Her career, including classroom teacher, building administrator and district-level leader, has been focused on creating high quality learning environments using evidence-based practices. She has worked in public, private, and charter schools both nationally and internationally. Susan holds a B.S. Ed., M.S. Ed., has completed advanced coursework in Education Policy, and is currently pursuing her Ed.D.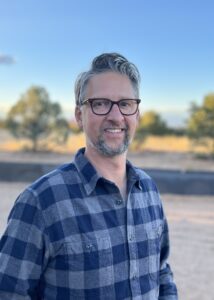 Ahlum Scarola
Board Member
Ahlum Scarola has been a progressive educator and student of education for over 20 years. He is currently the Head of Rio Grande School; a small independent elementary school in Santa Fe, New Mexico. Prior to his current position, Ahlum spent six years as a school leader in the Santa Fe Public School system; first as the Assistant Principal of Agua Fria Elementary, then as the Principal of Acequia Madre Elementary, and finally as the Head of Mandela International Magnet School, the only public 7-12 International Baccalaureate School in the State of New Mexico.
Throughout his career, Ahlum has sought to promote learning by engaging students in authentic experiences that challenge them to question their own assumptions, to think critically, and to develop into reflective, compassionate citizens and active leaders. He is an advocate of inquiry-based classrooms that promote thinking as a means of developing understanding. He is also passionate about ensuring that all students have equal access to the curricula and are provided with the necessary resources so they can be successful in the classroom.
Ahlum continually seeks ways to enhance his professional growth and to strengthen his connection to the education community in Santa Fe. He has served on the Educational Advisory Board for the Santa Fe Botanical Gardens and the Governing Council for the MASTER's Program, a local secondary charter school. Ahlum has moderated the New Mexico Education Speaker Series and participated as both a fellow and facilitator for Harvard's Project Zero Classroom. Recently he joined the Community in Schools advisory board.